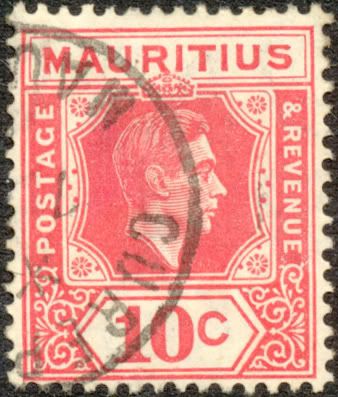 A nice little find this evening.
Flicking through an old Schaubek Victoria album from which I have gradually been removing stamps, I spotted this stamp.
It is the 1938 10c rose-red, perforated 14, with "Sliced 'S' in 'MAURITIUS'" at the top, listed as SG 256a. Stanley Gibbons price the variety at
£40.
The variety has been positioned at R.4/1 (left pane) and R. 8/4 (right pane).